I was not a happy teenager; the transition from boy to man was not something that I enjoyed.
I would have quite happily spent a few more years playing with Lego instead of having to deal with the sudden emergence of body hair and the realization that there were different expectations being placed upon me now.
Y'know, the pressures to be sporty, to get a Saturday job, to do well at school, to have a wide circle of mates, to learn to drive, to grow and mature and enjoy it…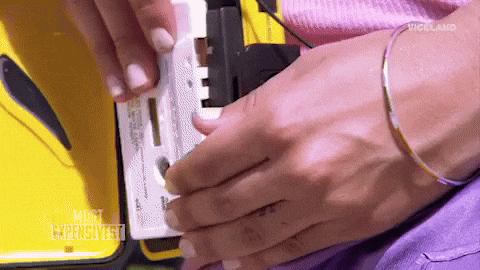 I somehow got it into my head that by seventeen I would magically morph into a handsome, happy teenager, with a motorbike and a girlfriend and a bedroom full of records.
Well, one out of the three came true; I would have to wait a bit longer for a girlfriend, and I never had any interest in owning a motorbike.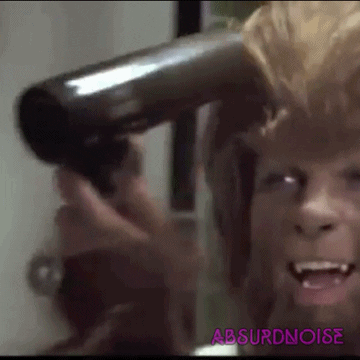 Like many people, my teenage years were defined by music. Instead of following the football leagues, I kept a close eye (or ear?) on the top 40, watched Top of the Pops, read Smash Hits, and listened to Radio One. So, here we are, in chronological order: 10 albums that shaped my youth.
T'pau, Bridge of Spies (1987)
I was thirteen when this came out, and I remember buying the tape in Woolworths, feeling slightly wary that there was a song called Sex Talk on it, and wondering if my parents would notice.
I put the tape in my Sony walkman, while sitting in the back of my grandad's car on the way home from town, and pressed play.
I was immediately hooked by the song Heart and Soul (as far as I recall, I think I had decided to buy the album based on hearing that single, way before China in your hand  – their biggest hit – was released).
Unbeknownst to me, miles across the Atlantic, my future wife had also bought this tape, and years later, in the early stages of our marriage, we finally bought Bridge of Spies on CD.
Pet Shop Boys, Actually (1987)
This was one of the very few albums that I bought on vinyl. I already had the 7″ single What have I done to deserve this and decided to take the plunge and buy the whole album.
I went to HMV in Oxford to buy it, and my dad questioned my decision to get the LP rather than the tape; to this day I don't know why I opted for the vinyl version, but either way, this album became a lifelong favourite.
It is an absolute classic, and full of hits: What have I done to deserve this, Rent, Heart, It's a sin.
Neil Tennant didn't look like a typical pop star, and I really wanted to be Chris Lowe; he seemed effortlessly cool, so unsmiling and just standing there behind his keyboards.
I finally bought Actually on CD, in 2001, as a reissued edition with a bonus disc of additional material of b-sides, remixes and demos. It takes me right back to being thirteen and fourteen, and remains one of my most treasured possessions.
I will never grow tired of this album. Click here to read more about my memories associated with the Pet Shop Boys.
Janet Jackson, Janet Jackson's Rhythm Nation 1814 (1989)
A musical explosion happened in 1989; I became hungry for all kinds of music, and voraciously consumed albums as if there were no tomorrow.
It felt like I bought a new album every other week, with the money I earned from doing my paper round, although in reality, I probably didn't buy quite that many.
I turned fifteen that year, and turned to music to escape from the unhappy realities of being an awkward teenager, so uncomfortable in my own skin.
Previously, I hadn't paid any attention to Janet Jackson. I knew who her brother was of course, and was vaguely aware that her Control album existed. I had seen Control: the remixes in the bargain bin at Woolworths, but that was the extent of my knowledge of her.
Then, Miss You Much came out, I loved it, bought it, played it incessantly and eagerly anticipated the album.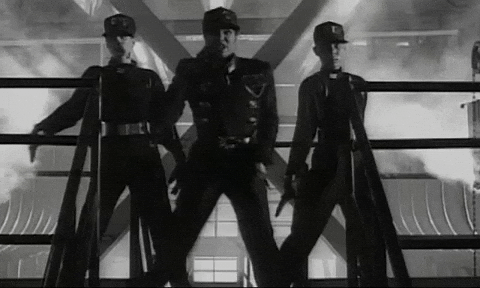 I had never heard anything like it before; the pop funk, the industrial beats, the snippets of conversations between each song, the Jam and Lewis synths, the samples, the calls for social justice and the political messages within the songs themselves.
Then there were the visuals; black and white promo videos with slick choreography, and even a short film which seemed to try to cement Jackson as an artistic force.
For me, the first two thirds of the album are the best; it kind of trails off into a wasteland of ballads after that, and I usually fastforwarded everything after Escapade (yes, literally pressing the fastforward button, this was the 1980s after all, and I was mostly listening to this on my walkman).
This is one of the few albums that I have owned, at various times, in three different formats: the original tape that I bought, the vinyl picture disc that I won from a magazine, and then, later, the CD.
The first four songs (Rhythm Nation, State of the World, The Knowledge, Miss You Much) are just perfect.
Shakespear's Sister, Sacred Heart (1989)
Yes, she was in Bananarama.
No, this wasn't a cool album to admit to owning.
Yes, they had bigger success with 1992's Hormonally Yours (Stay seemed to be in the charts forever that year), but for me, this album has some great little gems on it, mostly with dark undertones to them; no I'm not talking about You're History, which is the one song on here that I don't actually like.
Instead, I'm talking about synth-pop like Heroine, Break My Heart and Red Rocket.
I can't say that this album had the same impact on me as perhaps other albums on this list, but it helped me realise that electo-synth-pop is my thing. However, I remember playing this tape to my best mate, and he was like Do you actually like this music? I did then, and I still do now; no apologies.
Madonna, Like A Prayer (1989)
Let's be frank; 1989 was the year that I fell in love with Madonna.
Well, at least a very specific idea of who I thought Madonna was; that beautiful, dark-haired, Italian-American woman in the Like A Prayer video, who seemed so mysterious and attractive, and a world away from her previous incarnations.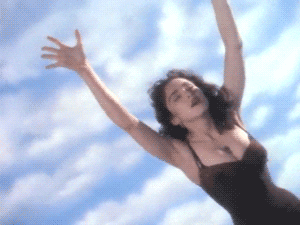 Plus, the song Like A Prayer was an amazing pop hit. I bought the 7″ single, and then the album on tape.
It became the most played album I owned that year as I became addicted to it and to her; it is surely one of the best pop albums ever made.
My infatuation with Madonna eventually faded, and I don't listen to Like A Prayer now; Erotica and her first album, however, have stayed with me, both legacies from the time that I loved Madonna.
The Beloved, Happiness (1990)
I pretty much bought this album based upon the Smash Hits review, and a vague awareness of the song Hello.
This album is divine, and way back when I was fifteen and sixteen, it sounded like something I wasn't quite old enough to be listening to; I imagined twentysomethings listening to this while they did grown up things, you know like doing drugs in Ibiza while watching the sunset.
In short, it felt like I had found this secret tape, that I strongly suspected none of my peers knew about.
The Beloved became much more well-known, and more commercially successful, with their follow up hit Sweet Harmony (released in 1993) but for me, this album will always be their best work.
I find comfort in it, probably something to do with Jon's mellow voice, and the joyous, pure optimism of the songs. Equally good is their follow-up, Blissed Out, a companion remix album.
Deee-lite, World Clique (1990)
I turned sixteen in 1990, and Groove is in the heart was played everywhere that year, at every party, and on the radio all the time; it was inescapable.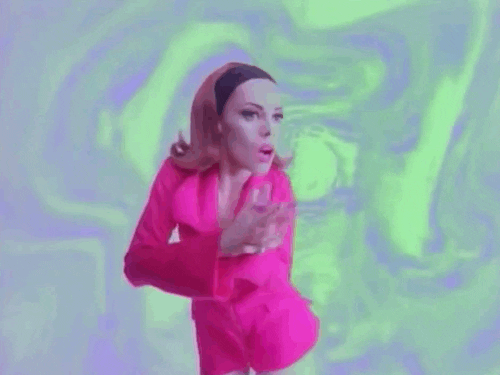 I cannot now remember what made me buy this album; was it a review in a magazine, or was I just feeling adventurous that day I walked into the shop? Maybe I was given it for Christmas?
Regardless of how I got it, World Clique whisked me away on a musical journey that was all neon lights, cosmic beats and fun lyrics, and I loved every minute of it.
The best thing is, it still sounds just as fresh today.
Seal, Seal (1991)
For better or for worse, my overriding memory of this album is listening to it on my Sony walkman while I revised for my GSCE exams.
This album had the ability to transport me to another word, a cooler, more optimistic world, where I wasn't a lonely, unhappy and awkward teenager, but instead could hang out in some kind of undefined cooler place, with happier people who enjoyed listening to The Beginning as much as I did.
Like so many of the albums on this list, I later upgraded my tape to a CD, and still listen to it today. Seal's voice is amazing, and the songs on here are so uplifting.
Omar, There's Nothing Like This (1991)
Where do I begin with this? I guess it all started in the summer of 1991, when his single There's Nothing Like This was released.
I bought the cassette single (yes, cassingles used to exist) and swiftly bought the album, too.
I had never heard anything like this (sorry) before, and became an instant fan of Omar; of his voice, his music, everything.
He's been described as neo-soul and nu-soul, and Stevie Wonder said "When I grow up I wanna be Omar"; what higher praise could there be?
Chart success has eluded him, but I have been a lifelong fan, buying every album he has ever released, and I absolutely love every one of them.
I am forever thankful that my teenage-self took the chance on buying this album, because I cannot imagine life without Omar's music; indeed, he has become the soundtrack to my life.
Bjork, Debut (1993)
This was released in the final year of my teens, and didn't just take me on a sonic adventure, but accompanied me on the biggest journey of my life at that point; it was the soundtrack to the three months I spent working as a volunteer on a kibbutz in Israel, at the start of my gap year.
I even bought this tape specifically to listen to during the flight. I remember being mesmerised by what I was hearing, blown away by the otherness of the music, of her voice.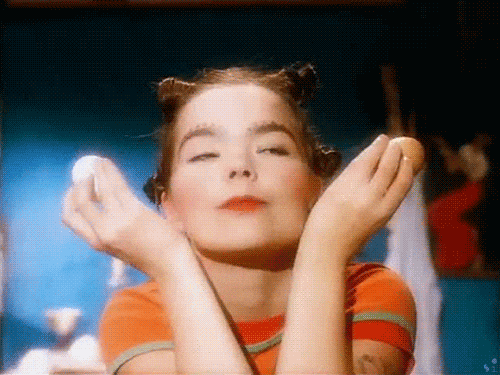 I truly felt like I had come of age; this was real music, new music, for a new me…and I hadn't even arrived in Israel yet. Everything was about to change.
Many thanks to thebeasley for the inspiration behind this post.
Did you have any of these albums? Which albums shaped your youth?