What's the best question your kid ever asked you?
Y'know, a question that stopped you in your tracks and really made you think?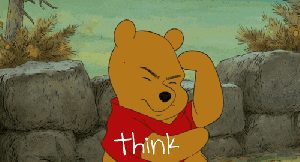 And I don't mean that old chestnut where do babies come from (the correct answer is, of course, "I don't know").
No, I'm talking about questions like this, that my 9 year old asked me the other day:
Daddy, do you have any intelligence?
I mean, how do you answer that?
A simple "yes" does not seem sufficient.
Although "yes" is exactly what I said.
What's the craziest question your kids ever asked you?