I don't know about you but my reading has really slowed down during lockdown.
I am getting my reading mojo back now though.
These are the books I've been reading recently…
The Rest of Us Just Live Here is a brilliant escapist slice of YA magical realism.  In other words, the perfect lockdown book.
This biography of Elizabeth I gets all political and dull in the final few chapters, but otherwise this is a fantastic page turner. Her early life was full of so many twists and turns that you couldn't have made it up. And oh (spoilers!) her dad killed her mum. Those crazy Tudors, eh?
Speaking of crazy Tudors…. The Mirror & The Light is a masterpiece.
I'm currently reading Vango, a fast-paced children's book, full of adventure. I'm enjoying escaping into a good book to take my mind off lockdown, the virus and everything else that is happening right now.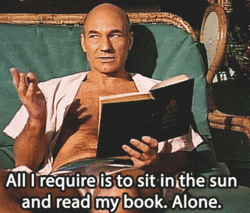 Tell me, what books are you enjoying at the moment?