Yesterday my penis became a selfie stick.
No, that's not a euphemism or a Lady Gaga lyric. It's true.
Following previous tests, my doctor sent me to hospital for a cystoscopy.
What is a cystoscopy?
A doctor inserts a camera into the bladder to have a good look around.
How does the camera get in there?
There's no delicate way to say this. The camera gets fed through the urethra, which means it got inserted up my penis. Hence, it became a selfie stick, to allow the camera to look inside my body.
I was happy that it was a small camera, and not some massive thing on a tripod.
I had a letter telling me where to go and what to bring
I had read it, but hadn't paid any attention.
As I was sitting in the waiting room, I read it again.
It said please bring a urine sample to the appointment. Did I bring one? No, I did not.
Fortunately, I had a ready supply of urine inside me, so that was OK.
The letter told me to bring slippers and a dressing gown
Did I bring these items? No, I did not. After a quick panic, a member of staff assured me that I could borrow two hospital gowns instead. You know, one to cover the front and one to cover the back.
In the event, I don't know why the gowns were necessary, because all dignity flew out the window.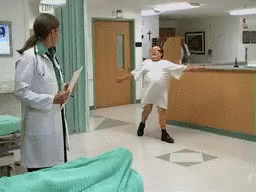 The Procedure
I had to recline on a bed, and lift up the gown to expose myself to everyone in the room. There were three female nurses and one male doctor.
A cold local anaesthetic gel was applied to my penis, and then they inserted the camera.
I didn't need to see what was going on, because I could feel it. It went further and further inside me until it reached my bladder.
It was painful.
The doctor asked would you like to see inside your bladder? so I turned to look at the screen, and saw what looked like lots of blood vessels.
It looks completely normal he said; my bladder is happy and healthy.
Oozing out
Then he pulled the camera out, and I felt as if I was going to pee all over the bed.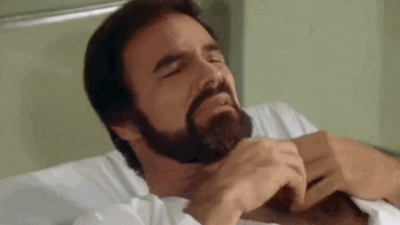 Some anaesthetic gel oozed out, and the doctor gave me tissues to clean myself up.
Then it was over. I removed the gowns, got dressed, and went home, feeling pretty unwell.
Pain
I wasn't going to tell you this last bit, but what the hell. It hurt to pee for like three days afterwards, which was, by far, the worst part of the whole experience.
So yeah, that was a fun few days.